Nicki Minaj: "Vybz Kartel A Me King" Says Dancehall Underappreciated
Nicki Minaj calls Vybz Kartel her baby and king and says dancehall music is underappreciated.
Nicki Minaj has always been a huge fan of dancehall because she grew up on the genre having migrated to New York from Trinidad when she was five years old. The Young Money rapper has previously collaborated with dancehall acts like Gyptian, Beenie Man, and Mavado. She also shout-out some of the biggest names in the genre on her new album Queen.
In the last episode of her Queen Radio show, Nicki spoke about her affection for the genre and why she thinks reggae/dancehall artists are not shown enough love. "You know the Outro of my album and the Outro of 'Coco Chanel' I am bigging up a lot of reggae artists that I think are not shown enough love," she said, while also speaking about her love for the genre and all the legendary artists she listens to.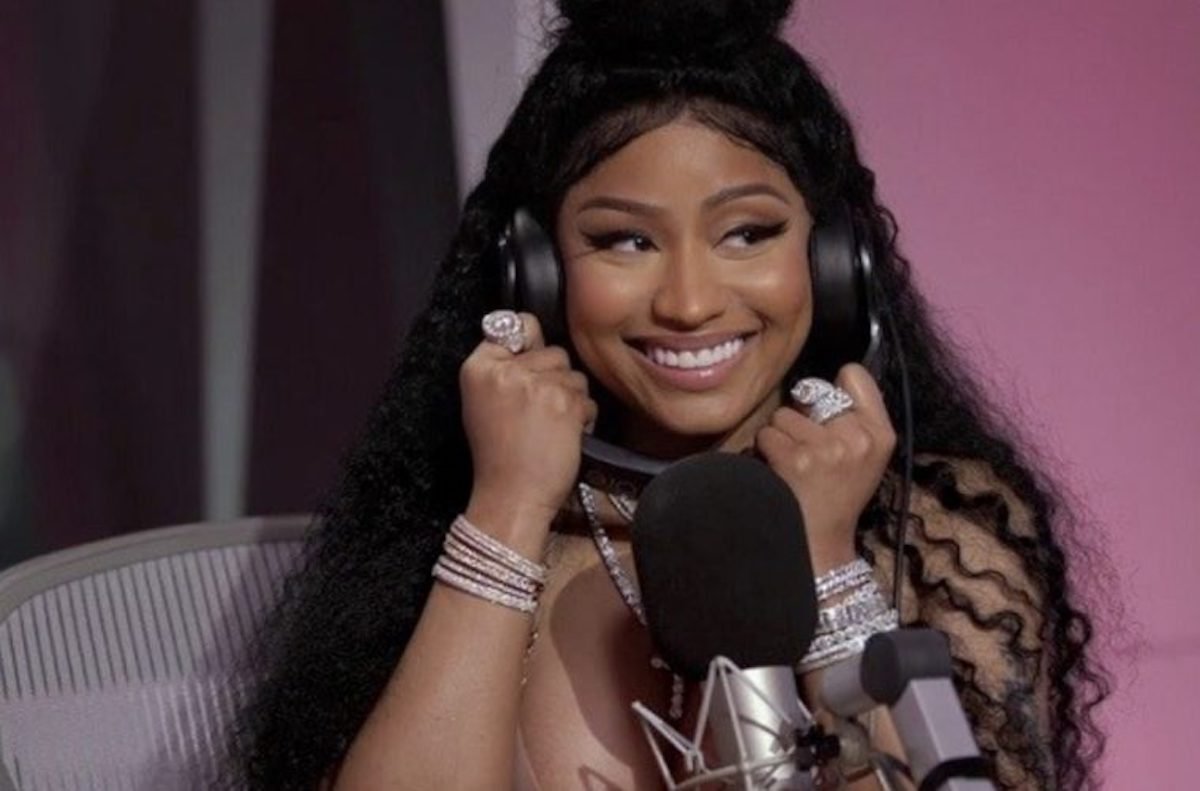 Nicki added that so many foreign artists take from reggae and dancehall music and she just wanted a moment on her album where she pays homage to one of the most popular music genres in the world that was originated in the Caribbean. She also expressed her love for Vybz Kartel, Mavado, and Beenie Man. She also shout-out to some other legendary names in reggae and soca music.
"Shout-out to Vybz Kartel you know what am saying, my baby my king," Nicki said. "Beenie a me bloodcl**t king, Mavado, shout-out to Sizzla Kalonji, shout-out to the great Bob Marley, my baby Miss Lauryn Hill."
Spice, Lady Saw, Patra, Tanya Stephen, Buju Banton, Spragga Benz, Beres Hammond, and more also got a big shout-out from the female rap icon. Nicki Minaj collaborated with Foxy Brown on the single "Coco Chanel" off her new album Queen. That track has been hailed as one of the most popular tracks on the project among her fans.
Nicki Minaj earned a lot of cool points from reggae/dancehall worldwide for doing this on her album and making this statement on her platform. Perhaps the time is now right for a Nicki Minaj and Vybz Kartel collaboration. That would be something epic.
Wiz of JaRadio sums up that part of her interview nicely. Watch below.
Source: Urbanislandz.com
Other Trending Stories ...