Rihanna Celebrates 'ANTI' Era With Sizzla's 'Black Woman And Child' As Soundtrack
Rihanna used Sizzla's classic "Black Woman And Child" as the soundtrack for her ANTI celebration and Women's History Month.
The Bajan pop star certainly got a lot on her plate right now, but today she took a timeout to thank her supporters. Through her many achievements, she also has a lot to celebrate too. The "Diamonds" singer has not released any music in over five years, and this fact puts her at the mercy of her fans as they constantly beg for new music. Rihanna's last album, ANTI, which was released on January 28, 2016, did exceptionally well. So much so that it has managed to remain on the Billboard 200 for five consecutive years since its release. This has earned her the unique title of being the first black female artist to achieve this milestone in the chart's history.
Rihanna took to Instagram today to celebrate the momentous feat with her ridiculously immense 93.6 million fans and followers. In a short video collage featuring images and clips from her clothing line, her charitable works, her runway appearances, her stage performances, her in the studio recording music, her with family and friends, and a snippet showing how the artwork for the album was painted, Rihanna lauded her significant achievement.
She captioned the post, "grateful to the most High for putting die hard supporters in my circle #Anti #Womens History Month. congrats to everyone that contributed to this era, thank you team."
View this post on Instagram
For the video collage, RiRi also carefully selected the soulful sound of Jamaican artist Sizzla as the background soundtrack. The artiste can be heard chanting his powerful and invoking "Black Woman and Child" anthem. He croons, "Who what, The Black nation. I love It / From di day mi born mi did dun know sey / My color a di first, I nuh last / So how yuh expect I fi duh certain things / Black woman and child, yeh yeh yeah. For you I really have so much love / Dollar bills and coins will fade away."
The rest of the song, although not included in the clip, fittingly continues, "They could never make I so proud / Black woman and child, yeh yeh yeah / For you I really have so much love / Dollar bills and coins will fade away / They could never make I so proud."
The track is perfect as March is also being celebrated as Women's History Month. Of course, Rihanna is being recognized for her contributions to music and fashion, not only for being a woman but also as a black woman. Rihanna has always been a huge fan of Jamaican music, and over the past few weeks, she homage various reggae/dancehall acts. She has been posting various clips of herself singing along and dancing to Popcaan's music, and now she has featured another Jamaican artiste, Sizzla Kalonji, in her social media content. RiRi's love for Sizzla runs far and deep, and she has even collaborated with Reggae and Dancehall superstar on the remix for his track titled "Give Me A Try." Rihanna previously named Sizzla as "one of her all-time favorite artists". She has also attended his concerts showing she really respects him as a musician.
Her highlighting of these artistes left fans wondering if a collaboration of sorts may be happening with a reggae or dancehall act coming on her 9th album, dubbed R9. We know there are talks of an upcoming album but still no clear detail as to when it will be released, and those talks have been happening for some time now.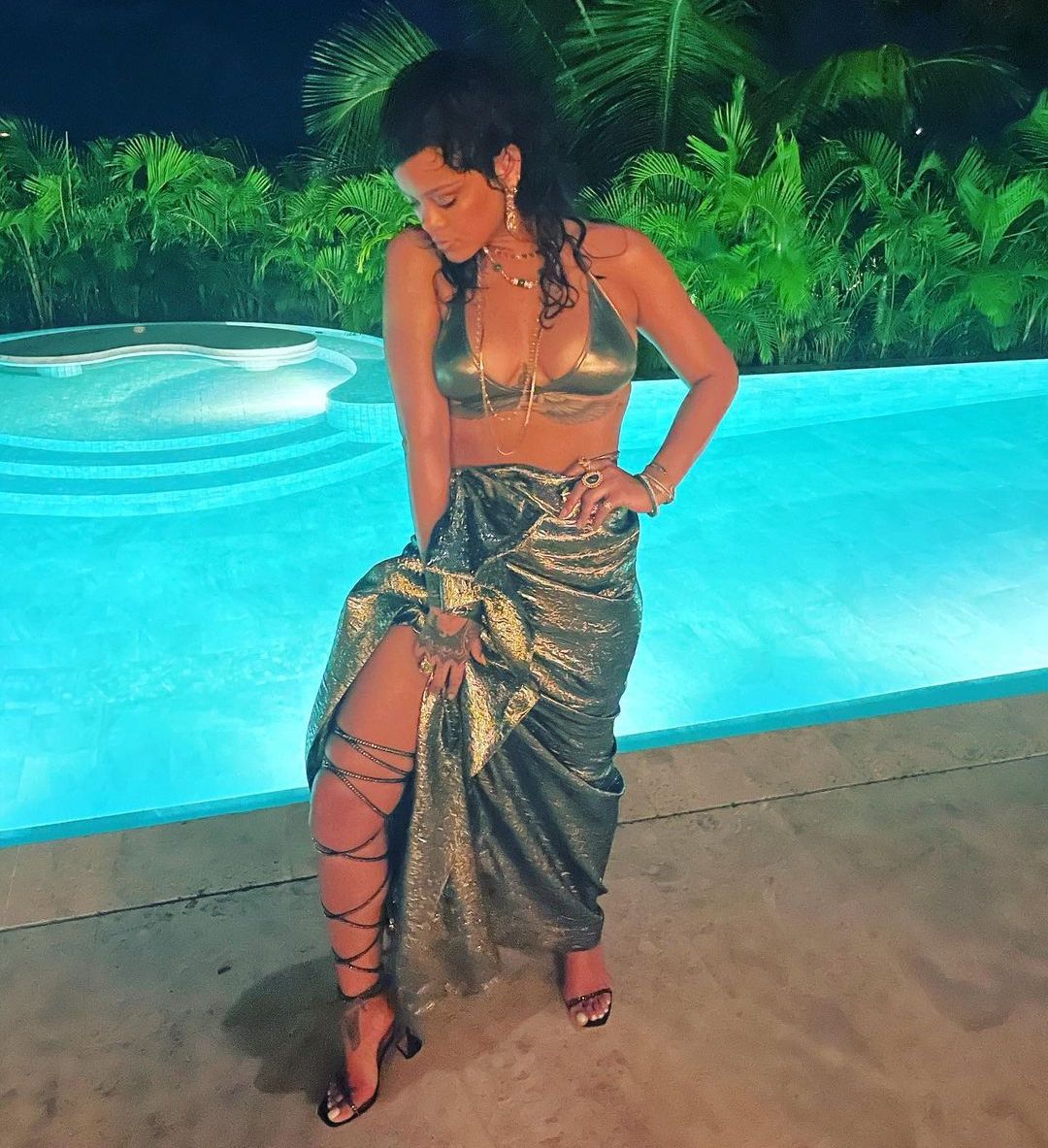 ANTI is Rihanna's eighth studio album and had differed from her previous albums with less dance and club music and more pop, hip hop, soul, and elements of the dancehall genre. Just two days after its release, the album was certified platinum by the RIAA.
Another female artiste who has also shown her support for Women's History Month is Queen Bey. Beyoncé paid tribute via her website to Michaela Coel and Cardi B, and others, calling them "trailblazers in their own right."
In a very thought-provoking post, she quoted Maya Angelou: "The question is not how to survive, but how to thrive with passion, compassion, humor, and style."
Beyoncé then acknowledged the women's achievements, writing, "Their passion and brilliance shone on courts, zoom stages, streaming services, television, books, dance, and song. They gave us joy and provided escapism in the midst of an overwhelming year."
Source: urbanislandz.com
Other Trending Stories ...